Our New Addition is Open!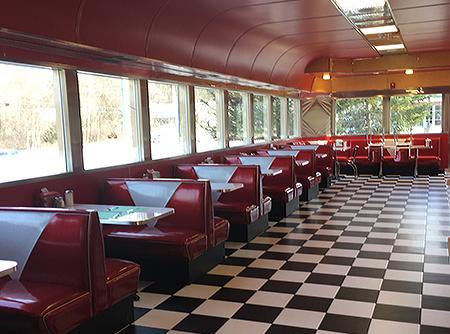 We have finally realized our own dream with our beautiful new stainless steel diner addition to our existing building. We built a beautiful homage to the great, iconic beauties of the 1950s right here in Tyngsboro.
And we didn't just remodel the old building, we added on! The Dream Diner now has additional seating in our authentic new diner addition.
Book your next event with us in our new addition. Children's Birthday Parties also available!